Bonterra Park is opening! We welcome you to our new website where we are looking for digital renewal and an improved user experience.
In the last year Bonterra Park has opted for the renewal of its corporate identity, as a reflection of the same evolution experienced in our campsite, with the aim of making a leap in quality facilities and services.
Evolving to green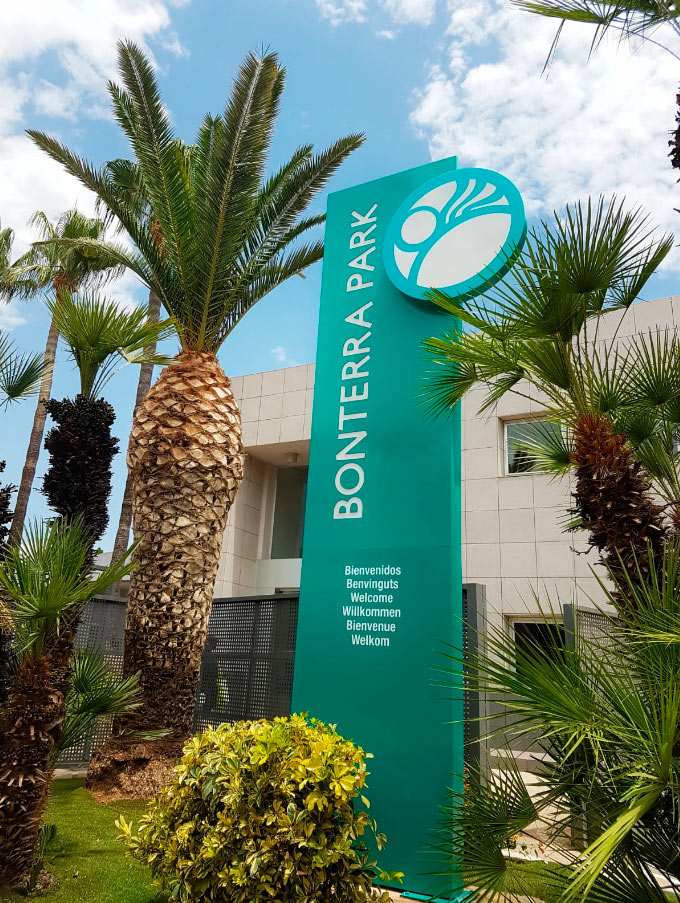 The redesign of the logo, as well as the transformation of the corporate color towards green, seek to transmit the basic color of nature, trees, plants… and that gives life to Bonterra Park and to that concept of vacations in nature and freedom.
From there, we have renewed both the signage and information points of our campsite in Benicàssim, as well as our digital communication.
New Bonterra Park website
The new website of Bonterra Park aims to show in a simple and intuitive way the wide range of accommodation and services within the campsite, as well as all the possibilities of leisure and tourism in Benicàssim.
The users and campers will be able to see the different accommodations with a wide gallery of pictures, information and their characteristics, as well as to make the booking directly in the desired dates.
Concept #FeelBonterra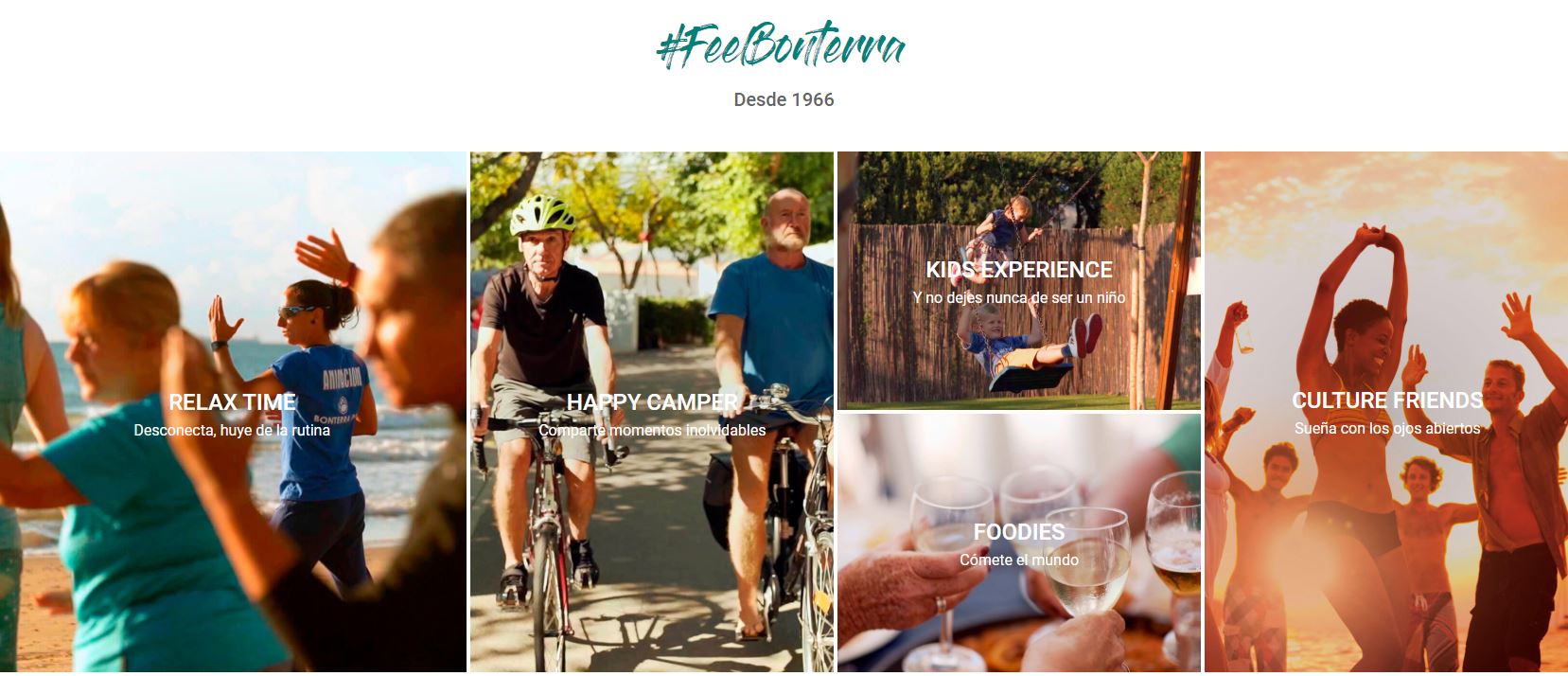 In order to offer to our campers a complete holiday experience combining a complete and enjoyable accommodation service with a wide variety of leisure and wellness options inside and outside the campsite, we have created the #FeelBonterra concept. In this section you can find information about Bonterra Team, Happy Camper, Kids Experience, Culture Friends, Foodies, Relax Time, Surroundings and Blog.
In the blog section, which we are releasing with this article, the aim will be to provide information and advice on the life of the campsite, Benicàssim and its environment, family tourism … and all the news of the campsite Bonterra Park.
Animation in Bonterra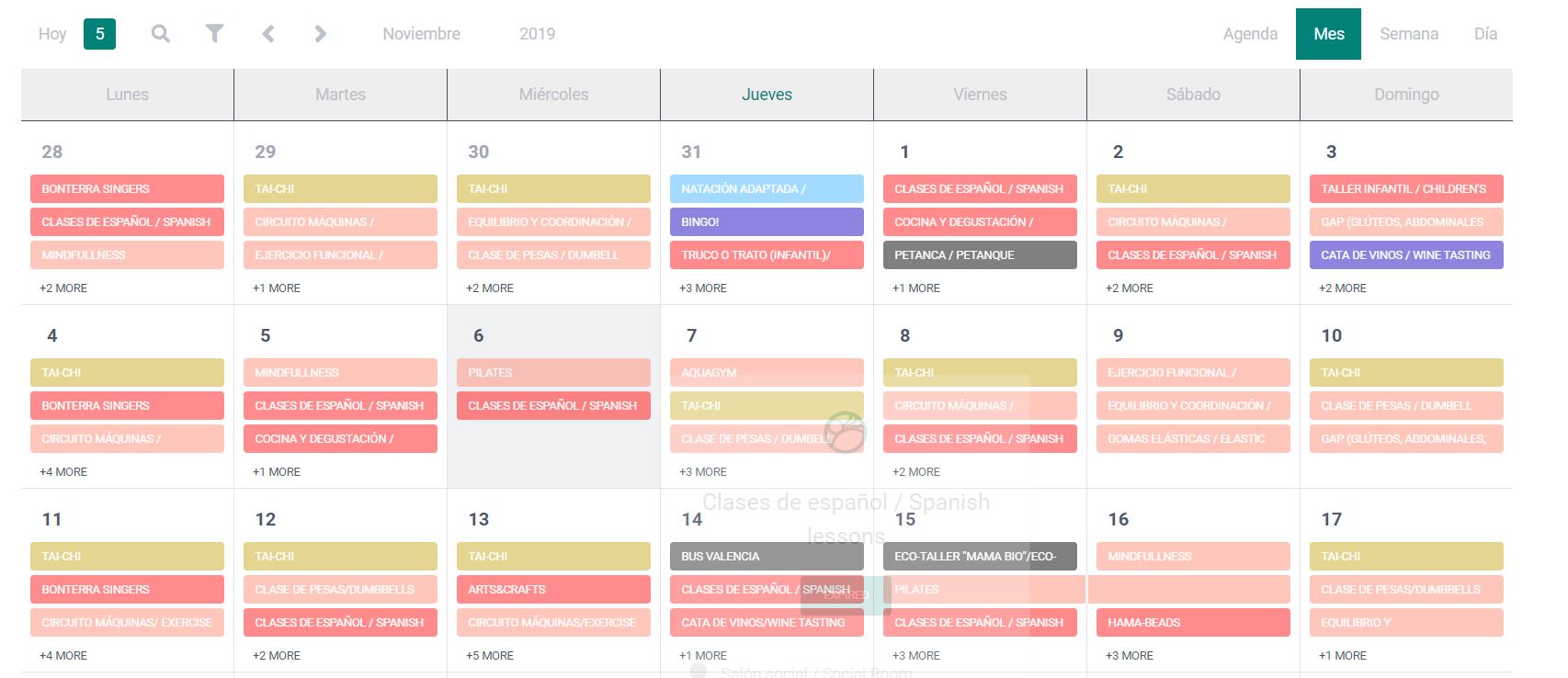 Users will also be able to access to the Animation section, with an updated calendar of all the campsite's animation activities, as well as the leisure and cultural activities on offer in the village of Benicàssim.
Bonterra Park in social networks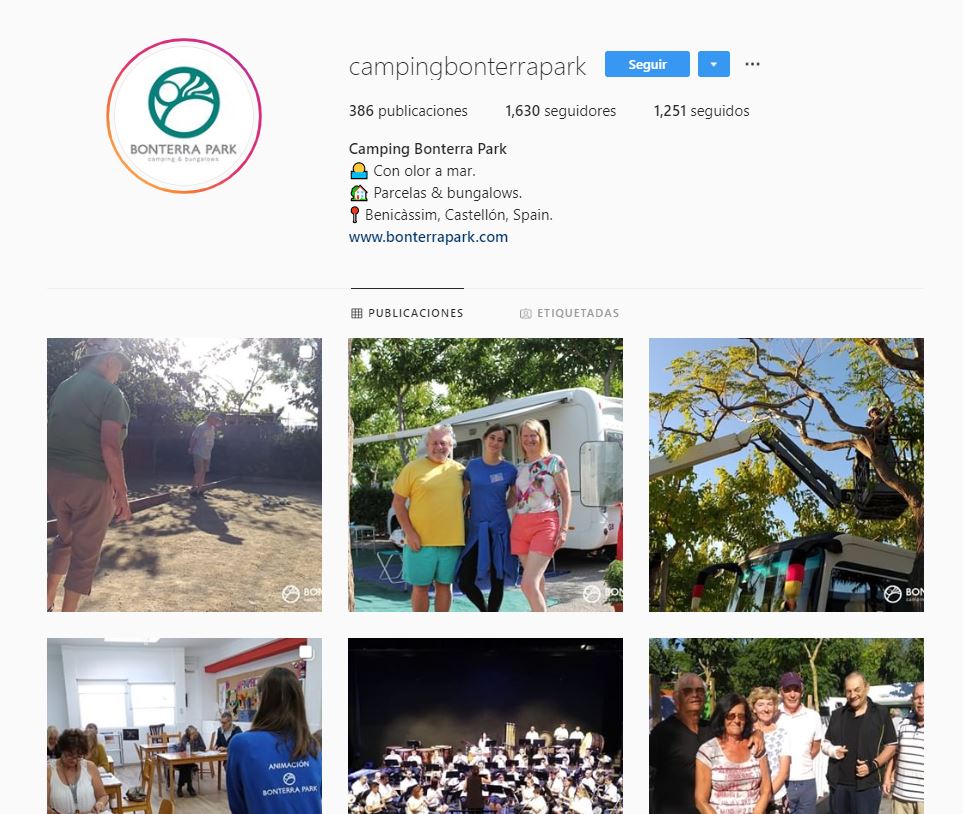 If in addition to the information that our new website can provide you like to follow the day to day and all the news of Bonterra Park and Benicàssim, we invite you to join our social networks.
We are present in Facebook, Instagram y Twitter and you can follow us and write us your comments, doubts, suggestions and even write us by private message about dates or reservation doubts. We will be delighted to help you and grateful for your company in our channels. 😉
We welcome you back to our new digital platform and we hope you will continue to be part of the Bonterra family.