Environmental and social commitment
Quality processes and environmental care
Protecting the environment is one of the main priorities of our campsite, which is why we put into practice measures and rules of action that favour its conservation so that we can continue to enjoy the environment as we found it.
To guarantee this, we ensure the training of the entire Bonterra team in environmental awareness and responsibility and we put into practice measures such as the use of renewable energies, the reduction of water and energy consumption or the classification of waste.
Thanks to the implementation of this environmental commitment through multiple actions in both facilities and services, Bonterra Resort has achieved the ISO 14001 certification, of great value to us and which certifies the good actions of our company with respect to the environment.
The latest major recognition that Bonterra Resort has achieved and of which we are very proud is the accreditation to the ISO 14001 standard.
Our efforts to achieve a reliable and adequate environmental protection have been rewarded by obtaining this great seal that will make us continue working to maintain and improve the standards set.

ISO 14001
Desert de les Palmes Natural Park label
Within the Parcs Naturals de la Comunitat Valenciana brand, Bonterra Resort has the Parc Natural del Desert de les Palmes label.
The aim of this seal is to reflect the commitment to the environment, sustainable development and working with sustainable economic models, values with which Bonterra Resort feels identified.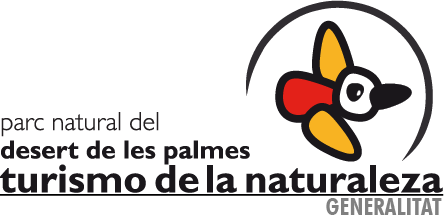 Commitment to good environmental practices
Bonterra Resort maintains a commitment to good practices with which it also seeks to involve its three main stakeholder groups, with the aim of raising their awareness of issues such as water and energy consumption, waste management and respect for the environment and the surroundings.
Sustainability report on SDGs
Within the framework of the S for Sustainability seal, created by the Spanish Tourism Quality Institute (ICTE), Bonterra Resort was chosen in 2022 for the elaboration of a sustainability report.
We are currently working to achieve the implementation of the Sustainable Development Goals (SDGs), within the 2030 Agenda and to be certified with the S for Sustainability seal.
Quality and environmental management policy of Bonterra Resort
In line with the above, all our actions are governed by a Quality and Environmental Management Policy, based on the seven principles that you can read on our page dedicated to this objective.