Dear campers, we are about to end the year and it seems that days, months and years fly by, right? Like many, when the year is over, in Bonterra Park we look back to see what 2019 has meant and we must say our balance is very positive, as it has been the continuity of a year after year enhanced project.
Our main purpose is offering our customers the best service and this is why we have worked avidly in many different areas:
2019 has been a breakthrough in terms of digitalization regarding work management, as long as the incorporation of digital signature and electronic invoice, both entailing paper saving while lessening the waste disposal following a necessary ecological awareness path in which we will keep on working.
Moreover, we are cognizant of how our staff makes a difference… Their smile, their assistance and their professionalism make our customers know that Bonterra opens its doors to make you feel like home.
With the desire to provide the best service, we have strengthened all departments and have developed a wide-ranging training plan in which all departments have been able to expand their knowledge. In order to ameliorate, our staff has participated in several courses throughout the year in terms of sales, first aid and defibrillator, risk prevention, hospitality, pool maintenance, lifting machines' handling, as well as French and German courses. Additionally, there had been coaching sessions along with the heads of each department as to improve the management of all teams.
New and fresh corporate image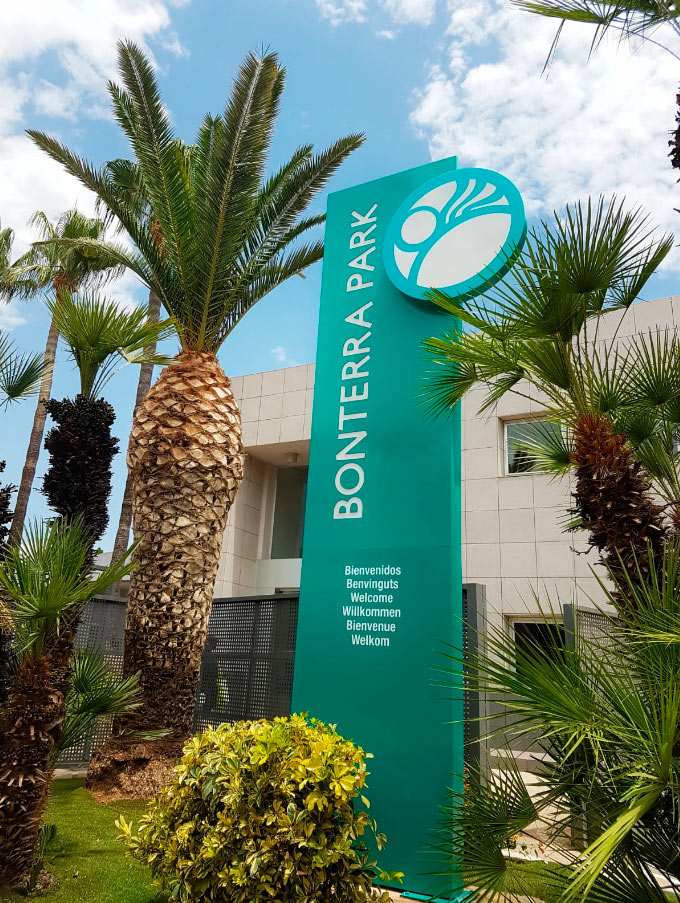 2019 has also been a year of changes concerning our corporate image while upgrading our website and having a greater involvement in social networks. Aware of the great importance of offering a fresh and contemporary image, we also offer a conjoint online communication with special attention to suggestions and recommendations of our clients as well as to start a direct conversation with followers and guests.
Improving our campsite
We are changing for the better in Bonterra Park and that is why we have made some significant changes in the infrastructure of our campsite in Benicassim:
On the one hand, we are refurbishing toilettes' block #3 completely, an achievement that continues a full restructuring plan for all toilettes and showers units which started years ago.
In addition, we have made the change of the floor in our Social or Mini-Club and added more furniture items, adapting the room to the needs of our clients and activities that usually take place here.
Regarding this whole campsite transformation, the playground located at the back of the restaurant has been shifted to a new place and has been completely renewed for the joy of the little ones. Also, we have incorporated a bio-healthy exercise area next to it.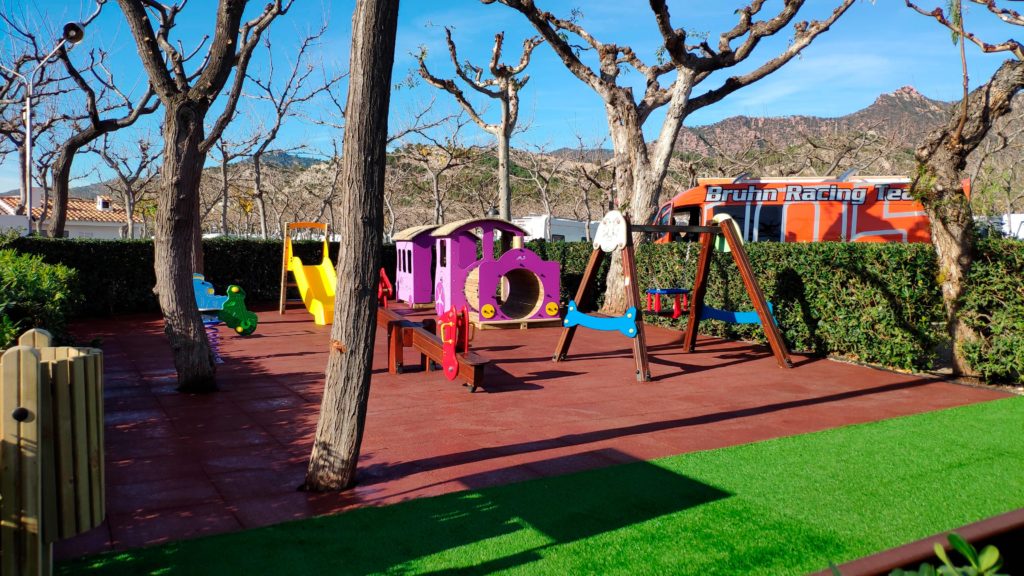 Furthermore, the campsite has been equipped with new sections destined to waste disposal: new containers and garbage cans covered with wood to give the campsite a warmer and smoother look.
In the same way, new digitized electricity meters have been installed. This upgrading represents a great advance in day-to-day management, as well as a greater dynamism to quickly satisfy our customers staying both in plots and lodges.
Lastly, we will keep working on improving during 2020! We are enlarging the pool resting area for next summer. This improvement, together with the acquisition of new sunbeds and the eventual extension of its opening hours, greatly improves the service provided.
Renovation in our accommodations
As for the accommodations at our campsite in Benicàssim, 2019 has meant both interior and exterior renovations. Nowadays, wooden chalets and bungalows located near the pool, have been equipped with grass, new flora and widened terraces.
All in all, we have changed mattresses, sofas, curtains, heaters and lighting in all accommodations. We have also removed the blankets and switched them for comforters, renewed all pillows, sheets and bedspreads, and incorporated towels. Similarly, we have replaced coffee makers with capsule coffee makers and carried out an improvement in household items.
All these innovative modifications make our accommodations remain at the highest level, ensuring the best comfort for all our customers.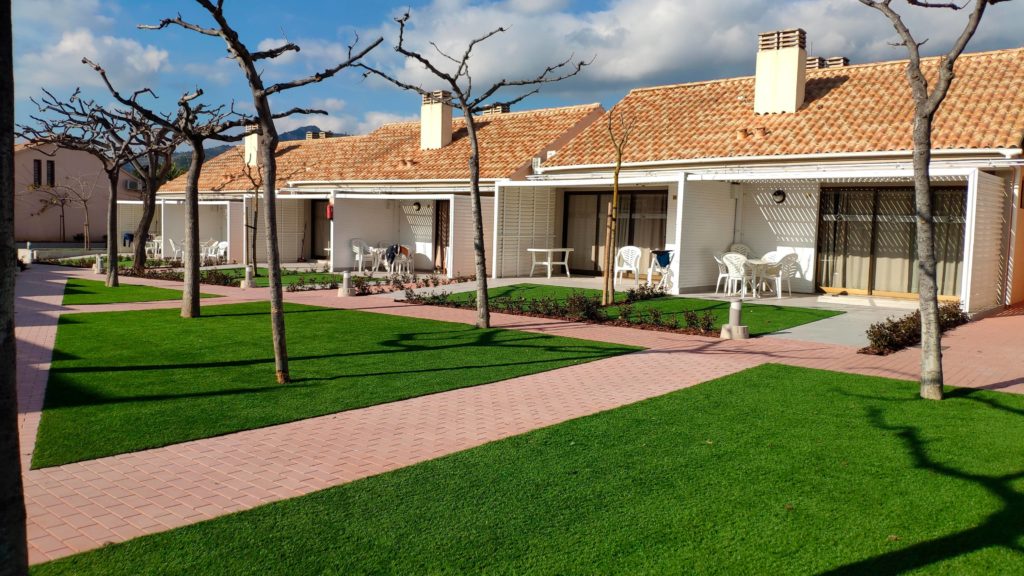 In Bonterra Park we make an important effort to maintain the quality seals that we have had for years and that allow us to maintain regulated and updated procedures: the renewal of ISO 9001: 2015 and Q confirm this. Likewise, we continue to be members of the Family Tourism Tour & Kids Club of the Valencian Community following the SICTED measures.
Our campsite in Benicàssim has become a destination for the whole family during summer season, as well as a place destined to rest and leisure placed by the sea for those clients who are looking for the Mediterranean sun and its pleasant temperature.
To all of you, couples, friends, families and all those who have enjoyed short and long stays with us, both in summer and winter, for many years… We want to THANK YOU deeply. You have made ours a family campsite with an incredible atmosphere, one we are immensely proud of.
Happy new year 2020!