Over the last years, Bonterra Park has been working with great effort to improve our facilities. Our main aim is to make the stay of our campers as comfortable as possible, during both summer and winter.
We know that many winter campers come from central and northern Europe to the Mediterranean coast looking for sun and warm temperatures allowing them to enjoy a pleasant winter. With this premise, more than 15 years ago, we bet on a change in the grove of our campsite, replacing pine trees by mulberry trees, which offered a lot of shade in summer but let the sun and heat come through in autumn and winter.
Since this change, we have been making an intense pruning of mulberry trees each year at the beginning of autumn so that campers could enjoy the sun as soon as possible. Given that mulberry trees have not grown with the strength that we expected, we requested a study of this situation carried by agronomists, who have determined that by pruning mulberries so intensely with their leaves still green, and without respecting the annual cycle of growth and fall of leaves, we have impeded their complete nutrition.
To change this situation, we had got to make the difficult choice to minimize the intensity of pruning compared to what has been done in previous years. At the same time, we have provided treatment for the trees to grow. If we had done nothing, a high number of trees could have been lost.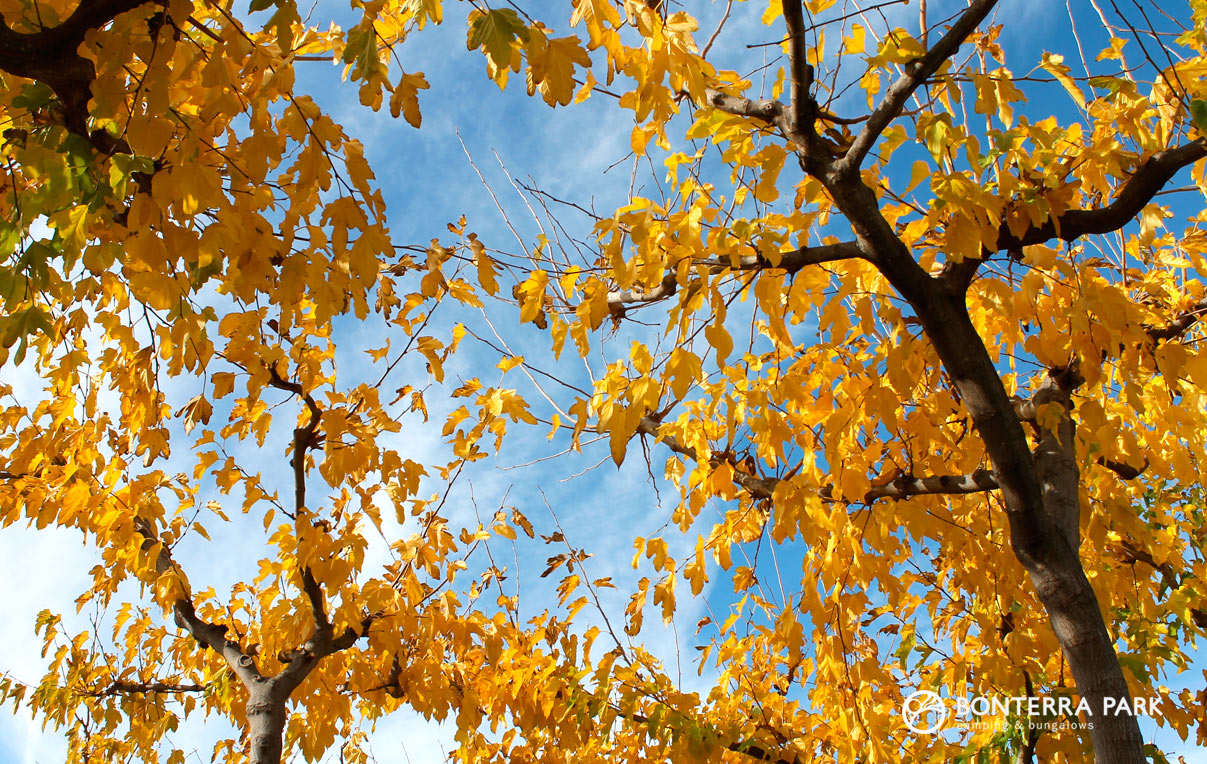 We are aware of the inconveniences that this decision has caused, but nature must follow its cycle and it is only a few weeks of patience that we need to have the rest of the leaves fall because of the wind and the cold. In the meantime, we have intensified the keeping and cleaning in streets and pitches to minimize the bother of leaves fall.
We aim to return to the pruning system that we have been doing over these years as soon as the trees recover good vegetative health.
Following the values ​​and philosophy of Bonterra Park, we are concerned about the environment and nature and, for us, a camping without trees would not be a camping, and we are sure that you also feel the values ​​of a camping life as your own, and we hope that you understand our decision.
Thank you very much for your understanding and support.