Customers from United Kingdom, France and The Netherlands explain why they feel safe in our campsite.
We have visited some of our international happy campers in their pitches and they have told us how it is to travel and to be far from home these days and how they feel at Bonterra Park.
We have been chatting with Paul Burden and the Taylor family from UK, with the couple from The Netherlands, Van der Heijden, and with three French couples: Etchart, Mierkiewicz and Brulé.
All of them have spent their holidays for several years at Bonterra Park and they claim how safe and secure they feel in our campsite. Most of them use to come twice a year, spring and autumn, except for Mr. Burden, who usually spends seven or nine months here with his wife.
To travel or not to travel?
All of our interviewees and many other clients staying at Bonterra Park have challenge their fears and their countries' restrictions because they trusted the safety here.
For example, Paul Burden has arrived alone for three weeks to see how everything is going here, and if everything remains quiet, she will arrive by plane at the end of the month. Currently, he feels confident.
Regarding the travel, they all claim it was safe, mostly travelling on their own motorhomes and cars.
"We have travelled without incidents. Before leaving France, we decided to do a PCR test to make sure we were healthy and to have a certification for possible requests for documentation during the trip or at the border", the Etchart family tells us.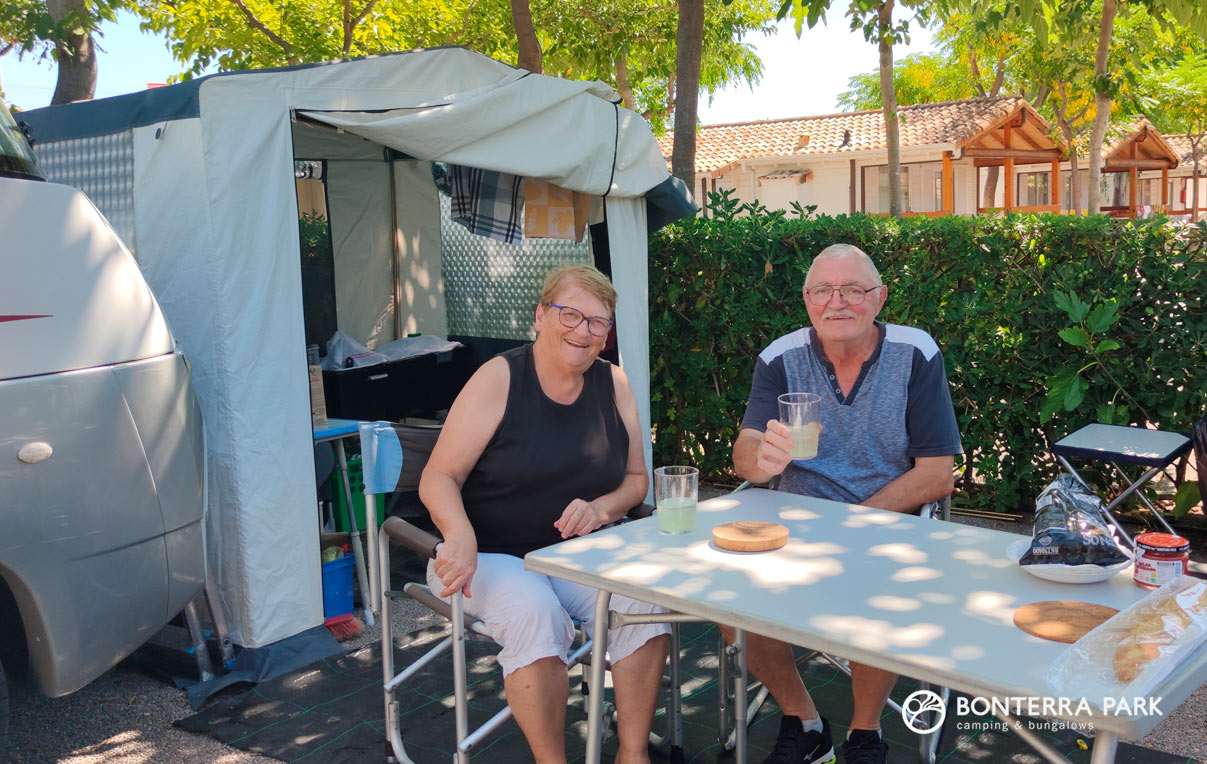 We are safer here in Benicàssim than in our country
All of them claim that in their countries, the rest of Europe and mostly everywhere, the situation is very similar to the one Spain is facing. Their motivation to pack their things and leave home was that their chances of getting infected in their towns or cities were the same or even greater than in Bonterra or Benicàssim.
They agree that, being at home, they would also have to go out to the street or the supermarket and would be in contact with neighbours, friends and family. "However, here we are both of us alone, continuously outdoors, and without direct contact with other people", they all repeat.
In addition, they insist on the awareness people have in Bonterra Park, on the street or in the supermarkets. "In England people are not aware of the situation and do not wear masks. Here I am happy because there are many precautions and it is mandatory to wear a mask around the campsite and on the street, and people do it", says Paul Burden.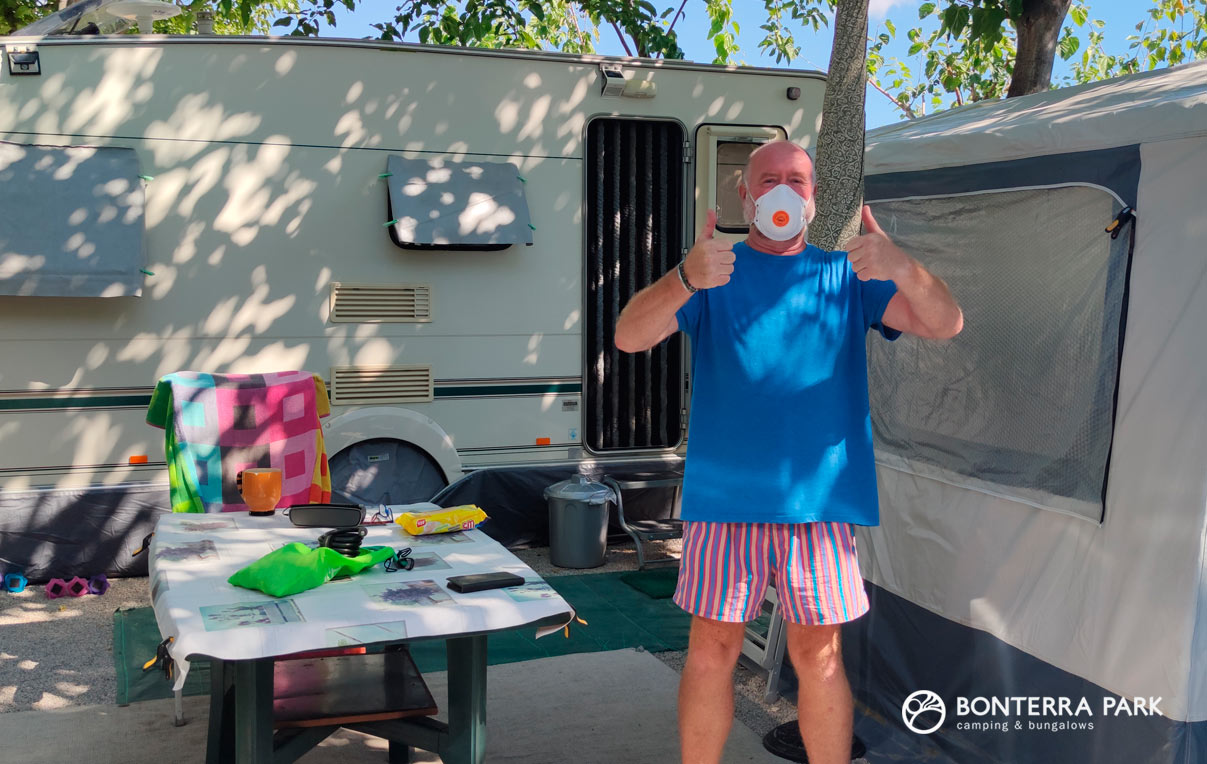 Maximum hygiene and safety conditions
When we asked them about the hygiene protocols of the campsite, we found positive unanimity in the opinions about the permanent hygiene, "which already existed in previous years", but they emphasize the "duplicating of efforts" and how they use the toilet blocks and the pool without any worries.
"There is continuous cleaning everywhere, we are calmer here than in France", the Mierkiewicz couple tells us.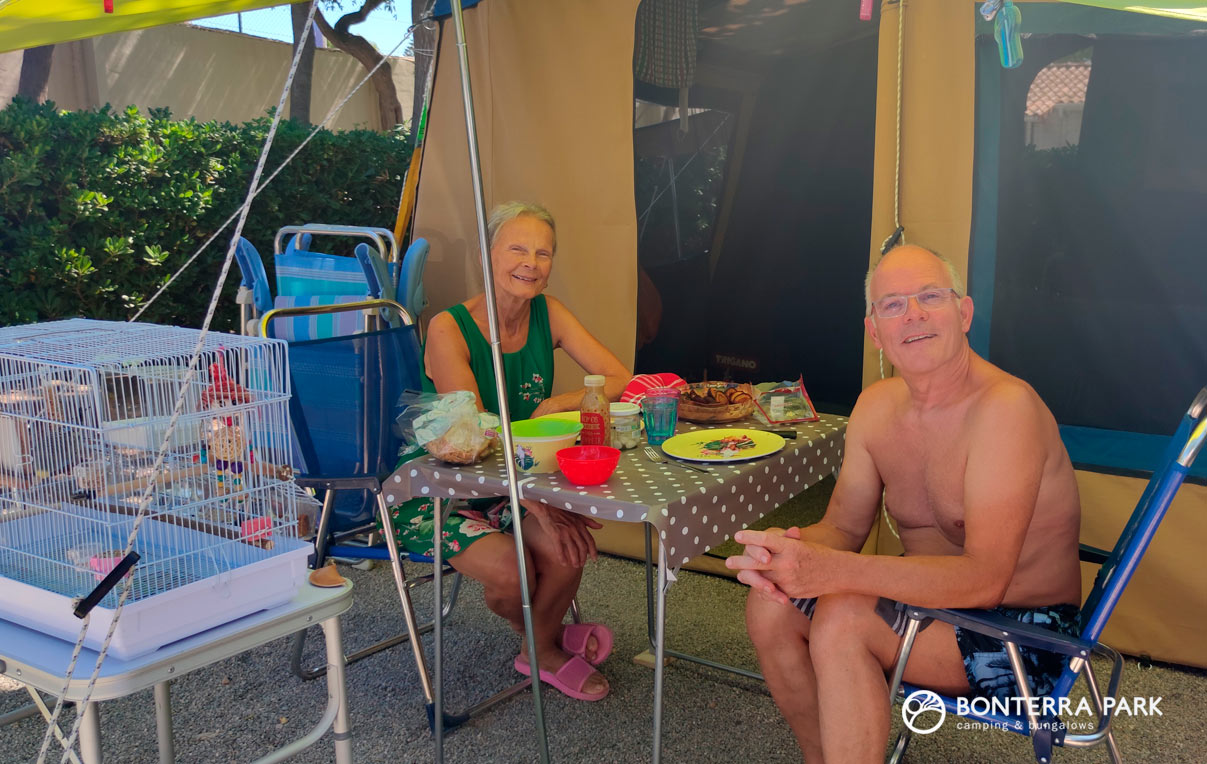 Benicàssim as safe and healthy holiday destination
Another reason why our happy campers decided to travel to Benicàssim during these months of uncertainty was the fact that our town is a quiet destination, where in autumn, winter and spring months there are no crowds and where they can enjoy the sea or go for a walk in the mountains.
"We feel safe and comfortable here. Probably because this area is safer than others like Barcelona or Madrid", Pauline Taylor emphasizes.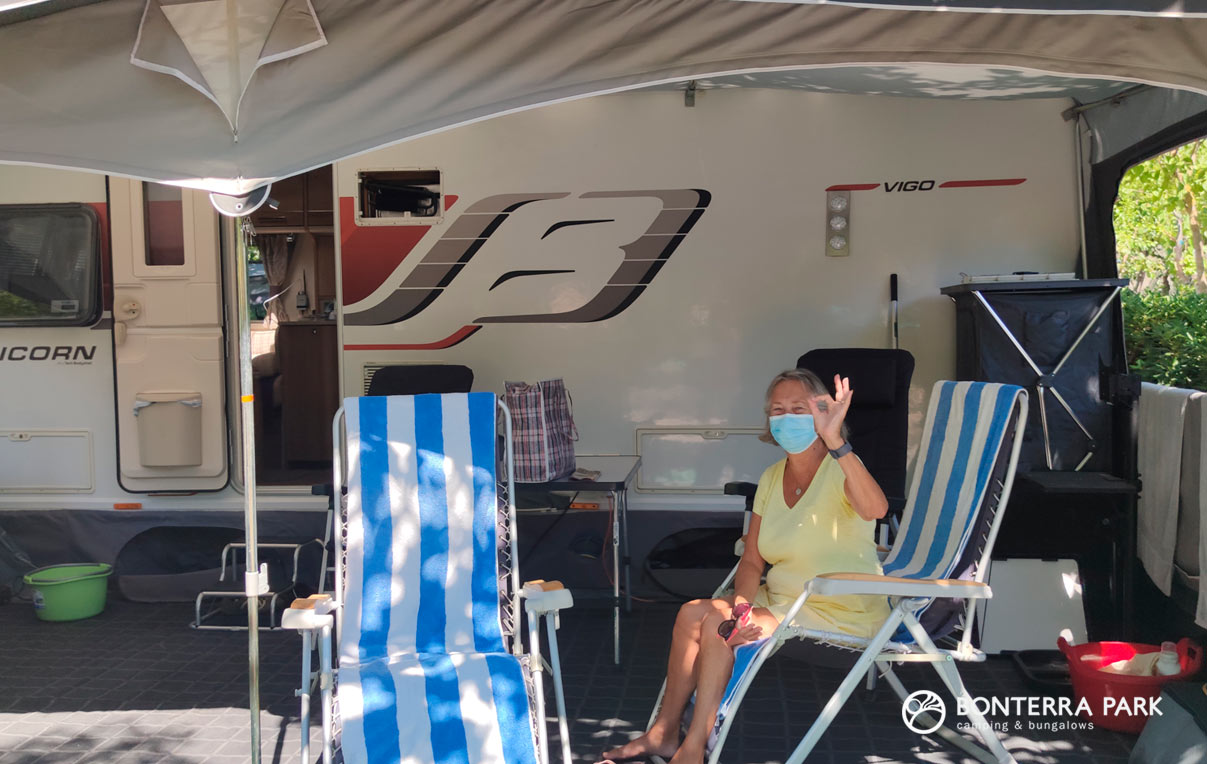 Fears and uncertainty
In general, the families with whom we have spoken agree that we must be cautious and take precautions, and they know the measures that their countries are taking with respect to Spain. But they do not want to stop everything and stop their lives.
The Brulé family does admit that they are a bit concerned about the news from France, because in case they declare Spain a red zone they would have to go back home. Nevertheless, they insist they feel at ease and safe at Bonterra Park, and that they really enjoy staying here.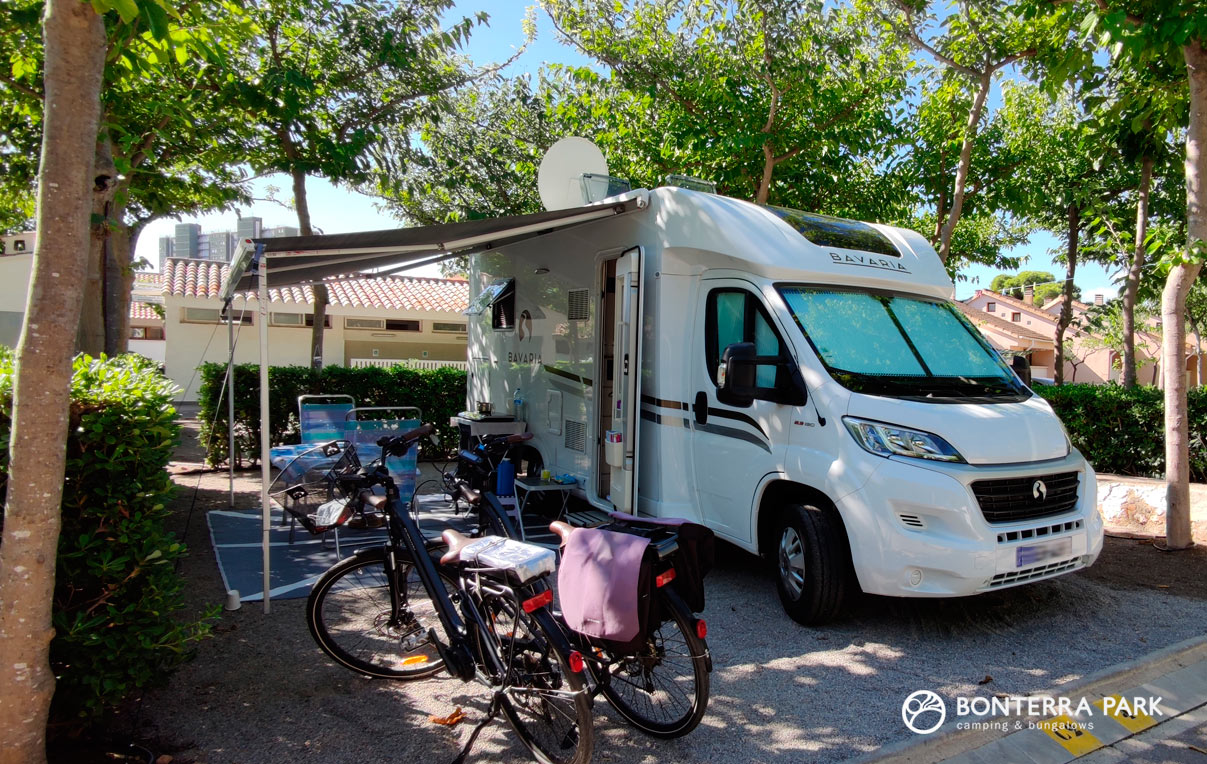 The Dutch couple, Van Der Heijden, tells us that they understand all those who have postponed their holidays to 2021, but they feel sorry for them and they miss their camping friends a lot. However, they insist on the fact that their country is not much better than Spain, so their life here, in the open air, gives them much more security than they could have in the Netherlands.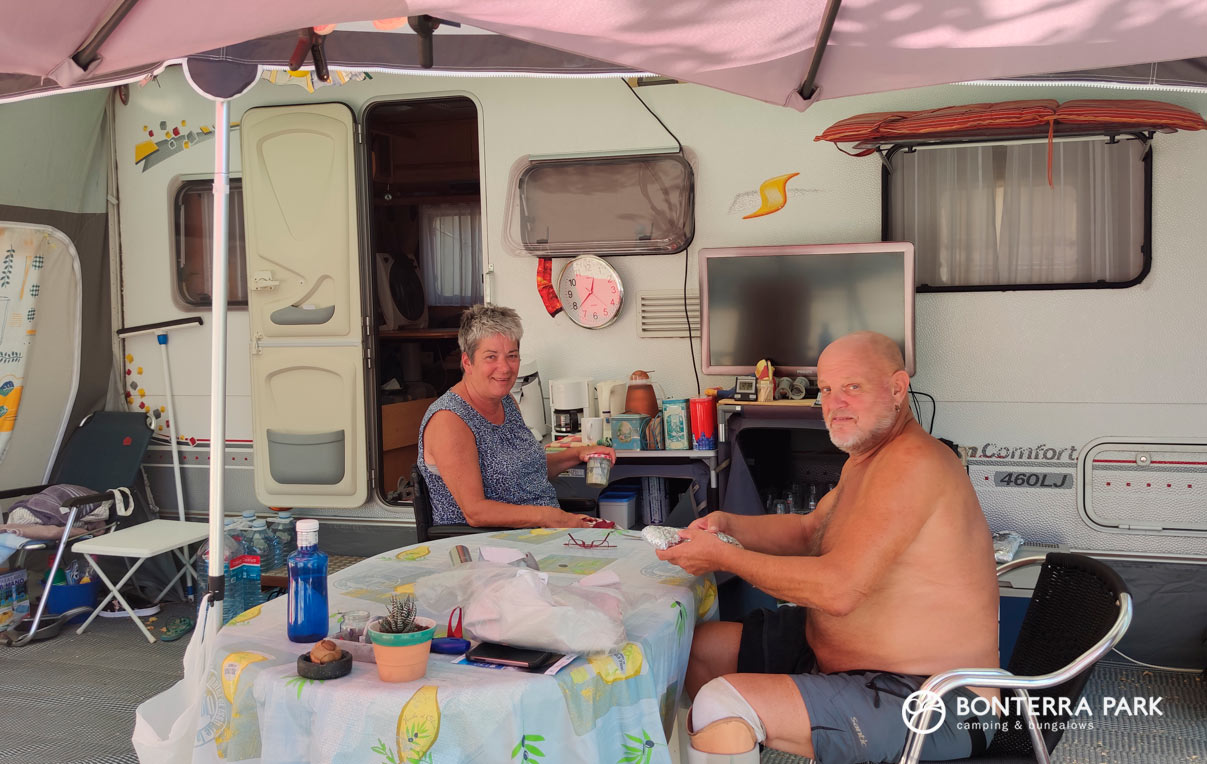 Another problem is that some countries impose mandatory quarantines upon return, impossible for those who work but, since most of these families are retired, they have no problem complying with one or two weeks of isolation at home.
In short, our international clients feel safe and encourage their friends and compatriots to leave home and trust in the security they perceive both in Bonterra Park and in Benicàssim.
Bonterra Park wants to thank these families for their cooperation and their trust in us, as well as all those happy national and international campers currently staying at our campsite, in such a complicated year for all of us.
In future articles, we will also tell you the stories of some Spanish families staying at our campsite.