At Bonterra Park we are launching a new program of activities in the province of Castellón that all our clients can do as a family or small groups of campers, from 3 people.
The attractive beach and mountain environment and the innumerable tourist, leisure, gastronomy and sport activities that can be practiced in Benicàssim and its surroundings, have led us to create this active tourism plan that you can hire at any time and with personalized planning.
Active tourism activities in the province of Castellón
Below we inform you of the excursions and activities that you can hire from today at our reception.
Tasting at Flors Winery
We will make a visit to the wineries and a tasting to taste the wonderful wines of our region, accompanied by an aperitif.
Horse riding along the river Mijares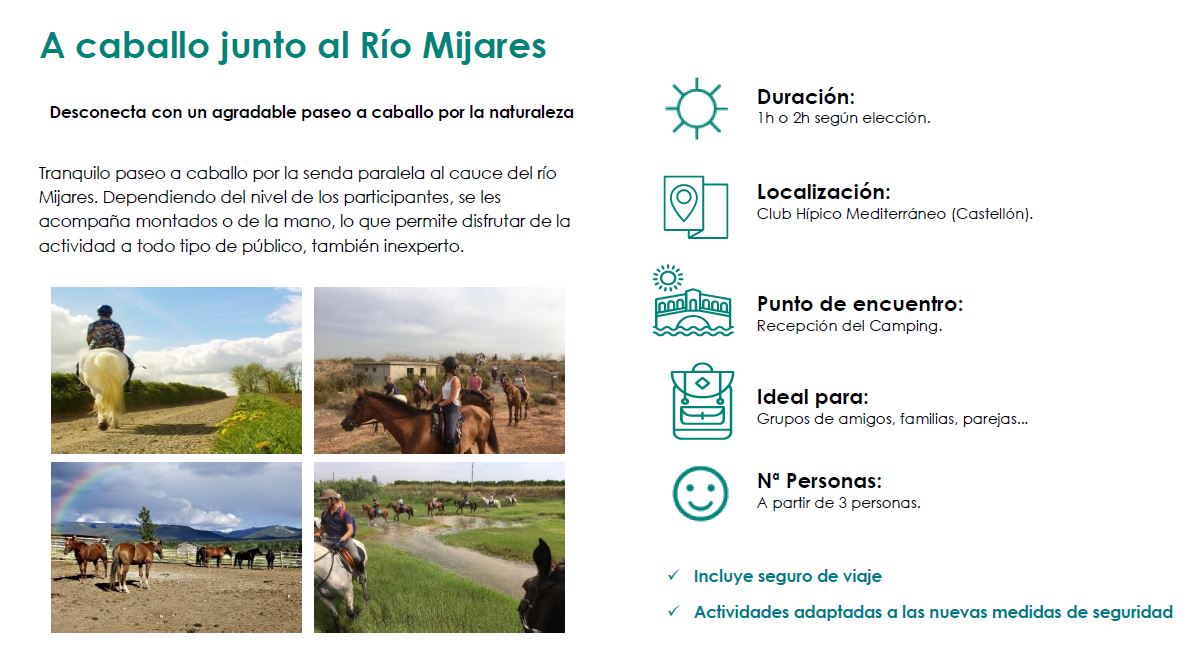 Quiet ride on horseback along the path parallel to the Mijares river. Depending on the level of the participants, they are accompanied mounted or by the hand, which allows all types of public, also inexperienced, to enjoy the activity.
Paddle Surf
Enjoy Paddle Surf, an activity suitable for the whole family. It takes place in one of the most beautiful beaches on the Costa Azahar, La Concha beach, in Oropesa del Mar. We can visit the cave and take a tour along the entire beach.
Gymkhana around the Villas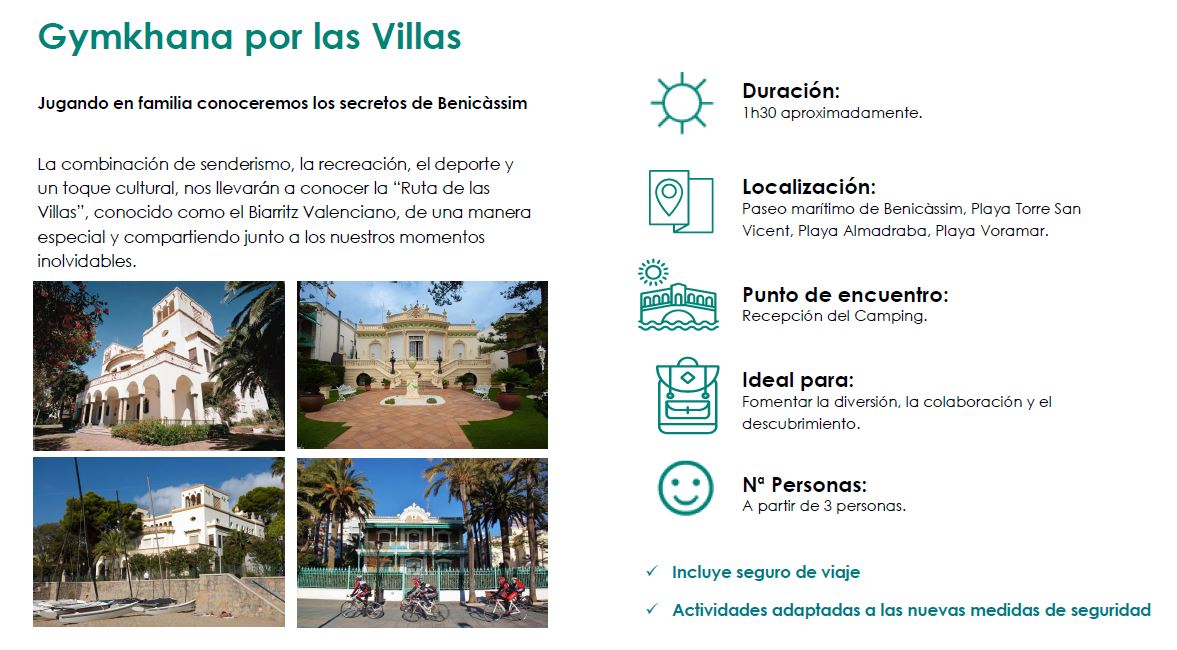 The combination of hiking, leisure, sport and a cultural touch, will take us to know the "Route of the Villas", known as the Valencian Biarritz, in a special way and sharing our unforgettable moments with us.
By bike by the sea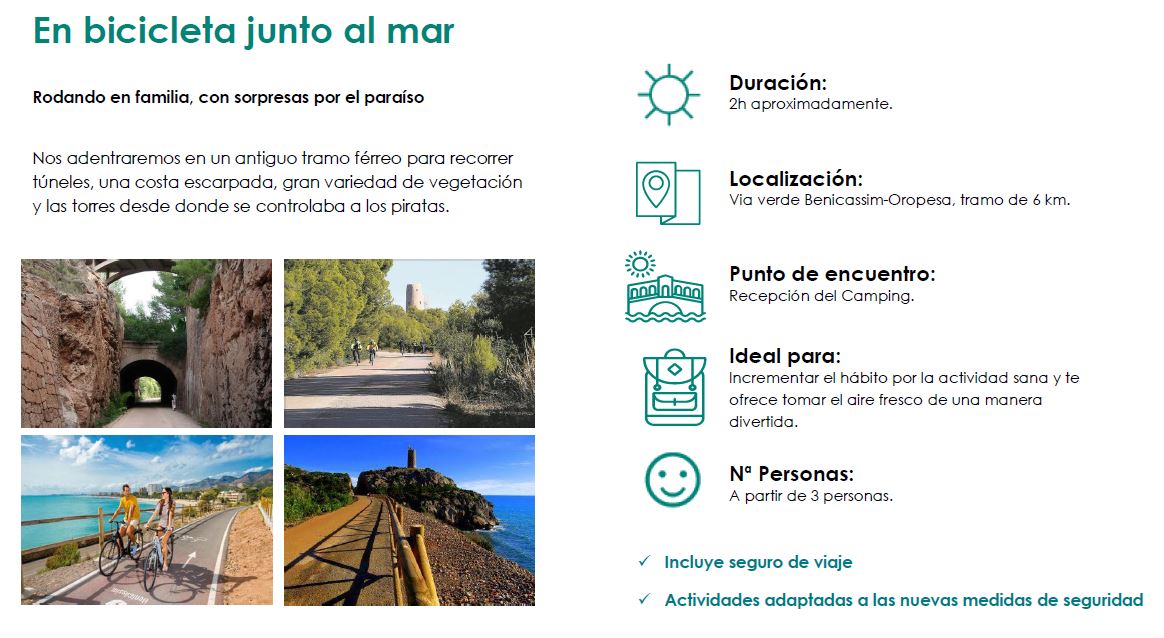 We will enter the old railway section between Benicàssim and Oropesa del Mar, to go through tunnels, a steep coast, a great variety of vegetation and the towers from where the pirates' attack was controlled.
Information to take into account
The duration of these activities usually last between 1h30 and 2 hours, approximately.
The duration of these activities usually last between 1h30 and 2 hours, approximately.
All these activities are contracted with travel insurance included and all the required security measures are met.
Enjoy with Bonterra Park the most fun activities in our unique environment.
Come to reception, write us on WhatsApp or call us at 964 300 007 to book your favorite excursion.